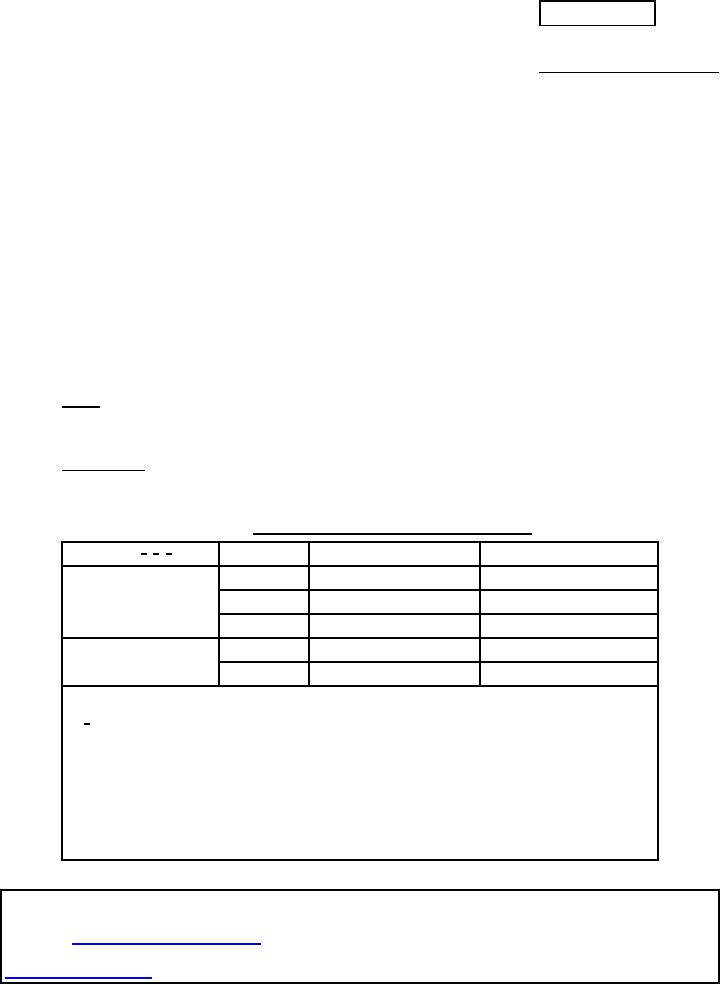 INCH-POUND
MIL-DTL-22200/1H(SH)
22 May 2008
SUPERSEDING
MIL-E-22200/1G(SH)
NOTICE 1
28 October 2003
DETAIL SPECIFICATION SHEET
ELECTRODES, WELDING, MINERAL COVERED, IRON-POWDER,
LOW-HYDROGEN MEDIUM AND HIGH TENSILE STEEL,
AS-WELDED OR STRESS-RELIEVED WELD APPLICATION
This specification is approved for use by the Naval Sea Systems Command and is available for use by all
Departments and Agencies of the Department of Defense.
The requirements for acquiring the product described herein shall consist of this specification sheet and MIL-E-
22200.
1. SCOPE
1.1 Scope. This specification covers iron-powder, low-hydrogen types of mineral covered electrodes, for the
fabrication and repair welding of low and medium carbon and high tensile steels for as-welded and stress-relieved
application.
1.2 Classification. Iron-powder, low-hydrogen electrodes are furnished in the types, classes, positions of
TABLE I. Types, classes, positions of welding, and sizes.
2/ 3/
Type 1/
Class
Positions of welding
Sizes (diameter, inches)
, 5/32
1
All
/32,
3
MIL-7018-M
MIL-8018-C3
2
Horizontal fillets and flat
/16, 7/32,
¼
3
MIL-8018-C3SR
5
3
Flat
/16
, 5/32
MIL-9018-M
1
All
/32,
3
MIL-11018-M
/16, 7/32,
¼
2
Horizontal fillets and flat
3
NOTES:
1/
Type classifications of electrodes will be determined according to the capability of the
electrode to meet the tests as specified herein, when used in the positions of welding as
type classification, and an electrode will not be approved if it differs in type from that
stated in the manufacturer's request for test. The position description indicates the
maximum size qualified under the specification. However, reference should be made to
the Qualified Products List (QPL) for the selection of electrodes for all positions of
welding.
Comments, suggestions, or questions on this document should be addressed to Commander, Naval Sea Systems
Command, ATTN: SEA 05M2, 1333 Isaac Hull Avenue, SE, Stop 5160, Washington Navy Yard DC 20376-5160 or
emailed to CommandStandards@navy.mil, with the subject line "Document Comment". Since contact information
can change, you may want to verify the currency of this address information using the ASSIST Online database at
http://assist.daps.dla.mil.
AMSC N/A
FSC 3439
For Parts Inquires call
Parts Hangar, Inc
(727) 493-0744
© Copyright 2015 Integrated Publishing, Inc.
A Service Disabled Veteran Owned Small Business