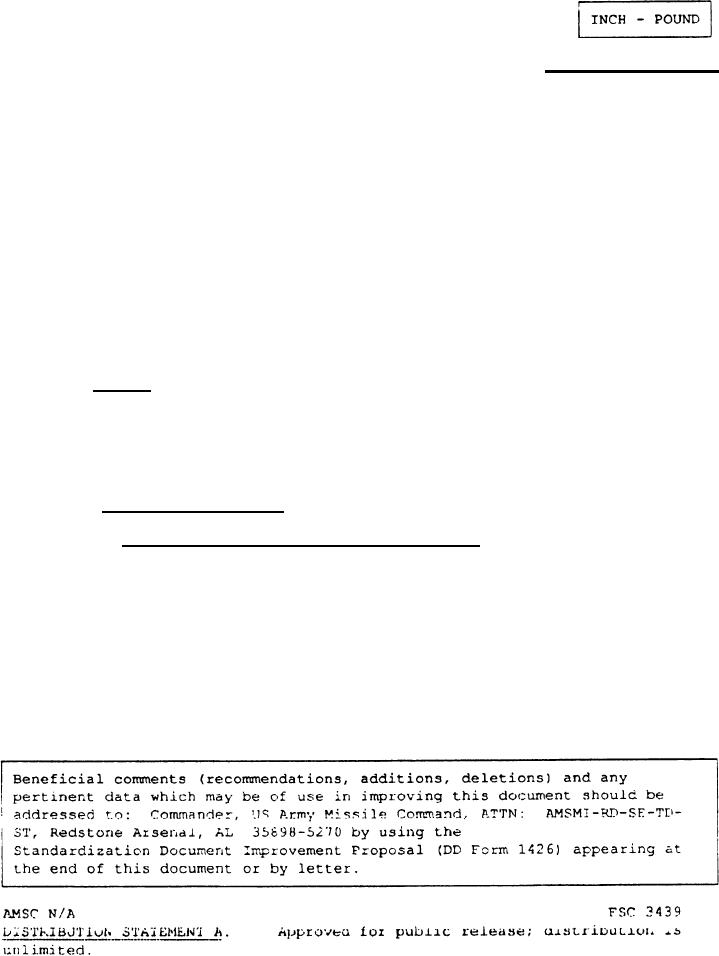 MIL-W-8939A(MI)
20 July 1990
SUPERSEDING
MIL-W-8939 (ASG)
11 January 1965
MILITARY SPECIFICATION
WELDING, RESISTANCE, ELECTRONIC CIRCUIT MODULES
This specification is approved for use by the U.S. Army Missile
Command, Department of the Army, and is available fox use by all
Departments and Agencies of the Department of Defense.
1.
SCOPE
This specification. establishes minimum requirements for
1.1 Scope.
resistance welding of electronic circuit module interconnections and component
leads .
It covers certification and qualification of welding machines and
defines the requirements for quality control of resistance-welded circuits.
2.
APPLICABLE DOCUMENTS
2.1 Government documents.
The following
2.1.1 S pacifications, standard, and handbooks.
specifications, standards, and handbooks form a part of this document to the
Unless ohterwise specified the issues of these
extent specified herein
documents are those listed in the issue of the Department of Defense Index of
Specifications and Standards (DODISS) and supplement thereto, cited in the
solicitation (see 6.2).
STANDARDS
MILITARY
MIL-STD-1276
-
Leads for Electronic Component Parts
For Parts Inquires call
Parts Hangar, Inc
(727) 493-0744
© Copyright 2015 Integrated Publishing, Inc.
A Service Disabled Veteran Owned Small Business